Welcome to the Fanboy & Chum Chum Wiki
A wiki about Fanboy and Chum Chum that anyone can edit. There are 720 articles since this wiki was founded on January 2011.
About the Show
Fanboy and Chum Chum is an American CGI animated television series produced by Frederator Studios. It is based on a first episode/short from Fredreator's Random! Cartoons called Fanboy. The series was created by Eric Robles.
The series centers around Fanboy and Chum Chum, a pair of hyperactive, odd, energetic, and slow-witted best friends enthusiastically obsessed with superhero comics, particularly those featuring their favorite superhero Man-Arctica, who also apparently seems to double as a holiday figurehead parodying Santa Claus within the series. Many episodes are based around comical parodies of famous films or contain countless references to popular culture, chronicling Fanboy and Chum Chum's exaggerated, surreal daily experiences and misadventures relating to dilemmas in which they have entangled themselves or the surrounding characters' utter infuriation with their irritating antics.
The series was first broadcast October 12, 2009 on Nickelodeon as a preview, then officially premiered on November 6, 2009 after SpongeBob's Truth or Square. The show has total of 52 episodes.
Content
Recaps on your favorite show.

The musical parts of the show.

Galaxy Hills and beyond.

 

Cast members of the show.

Stuff to buy.

Participate, it's fun.

New to the Wiki?
News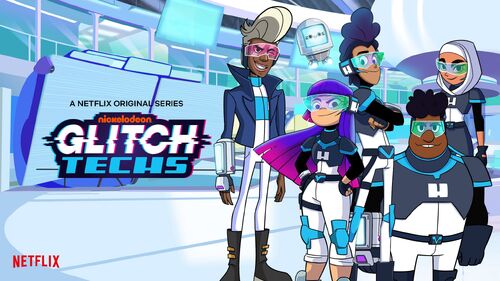 Glitch Techs is a Netflix show that was premiered on February 21, 2020. Created by Dan Milano (Greg the Bunny, Warren the Ape) and Fanboy and Chum Chum creator himself, Eric Robles.
It's about two teens, Hector "Five" Nieves and Miko Kubota, recruited to battle video-game monsters that have found their way into the real world.
Please support this show!
Helping Out
Not sure where to start?
The Community Portal is a great place to learn about the wiki. It contains information for newcomers and regular members alike:
Info on getting started and editing the wiki, with video demos.
How to customize your User page.
See what's missing on pages.
How to maintain pages and make sure they have a consistent look.
Reference materials on templates, categories and more.
Fan art, fan fiction, blogs and newsletter articles.
Talking with other members of the wiki in Forums and IRC channels.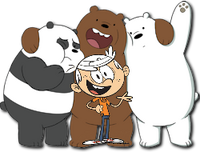 Community content is available under
CC-BY-SA
unless otherwise noted.